The HERMANN Coburg Collectors Club
Welcome to the fascinating world of Teddy Bears. Become part of the big HERMANN-Coburg family. The fans of HERMANN Coburg include bear-loving Teddy-Friends as well as serious Teddy-Ccollectors and excited Teddy-Enthusiasts from around the world and of all ages.
Teddy Bears are a hobby that will become even more beautiful, more informative and livelier when you join our club community. Benefit first-hand from the competence, the wealth of experience and the design ideas of a over 100-years-old Teddy Bear manufactory whose knowledge has been passed on from generation to generation.
The HERMANN Coburg Collectors Club offers members a wealth of special advantages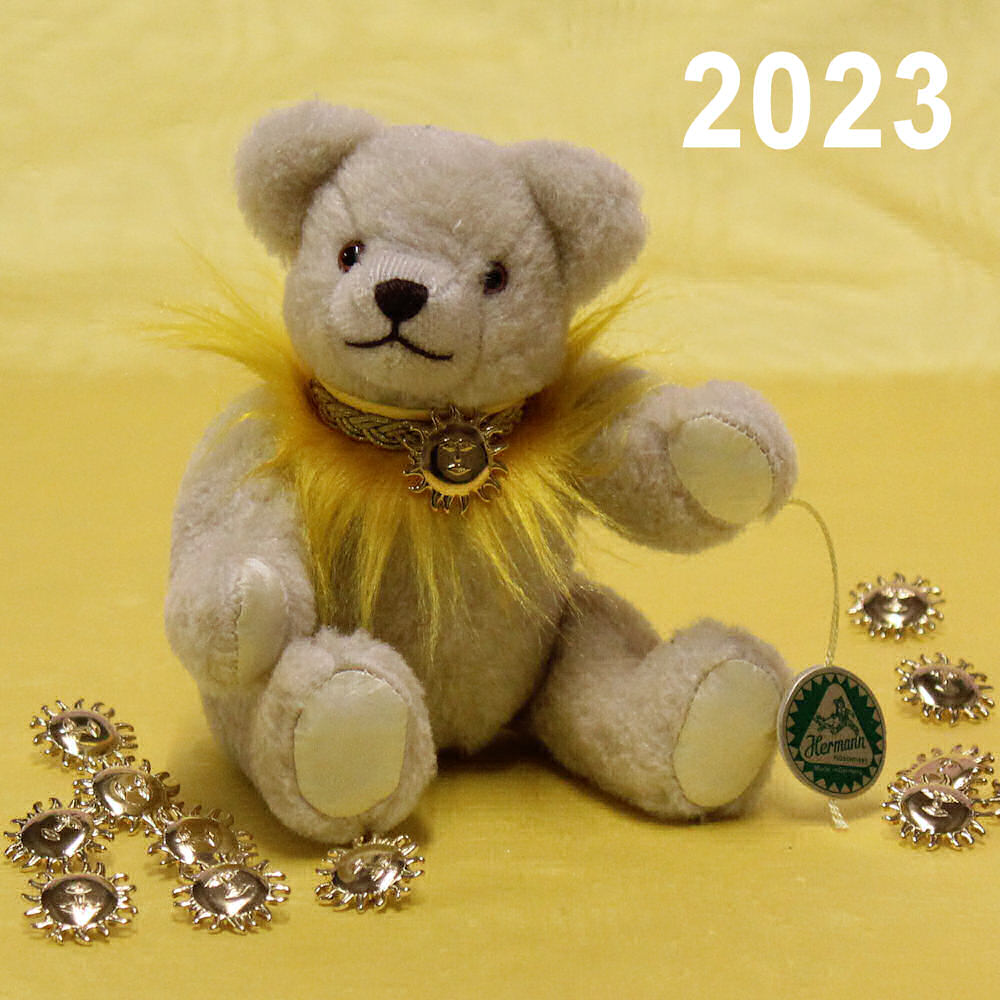 The Club-Bear
A valuable Year-Club-Bear which you receive from us as a gift exclusively as a Club-Member. We send you this Annual Club-Bear free shipping worldwide. For the year 2023 our Club-Bear is little Starry Sky, a valuable Bear in a size of 19cm (7 1/2 inches), stuffed with excelsior.
Alternatively , instead of the Annual Club-Bear, you can also receive a shopping voucher* in the amount of your Club-Membership-Fee for shopping online at our Eshop www.teddy-fabrik.de. So you can choose from a big range of Teddy Bears exactly the Teddy Bear that fit best to your collection. This range includes over 400 limited edition Teddy Bears, one-of-a-kind items or individual pieces. An extensive, creative handicraft and restoration assortment for antique bears and stuffed animals completes the assortment.
You have the free choice how to use your voucher.
*only valid in the online shop www.teddy-fabrik.de. It is not possible to redeem this voucher at trade fairs, factory sales, other presence events of the club or cash withdrawal. The credit will be booked and managed directly on your online account. Therefore, a customer account in the online store is mandatory for the use of this voucher option. Access to the online store as a "GUEST" (meaning without an account) is not sufficient for managing the credit. If you do not have an e-mail address or Internet access, you can not choose this alternative.
---
The Club-Member Discount
5% Club-Members-Discount in our online shop, in the factory sale in Coburg-Cortendorf (Germany) and at all fairs at the booth of HERMANN-Coburg.
You will receive a coupon code from us, which you can use as often as you like in our online shop during the current Club-Year. At trade fairs and factory sale, it is sufficient to announce yourself as a Club-Member.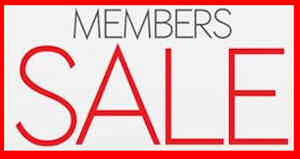 ---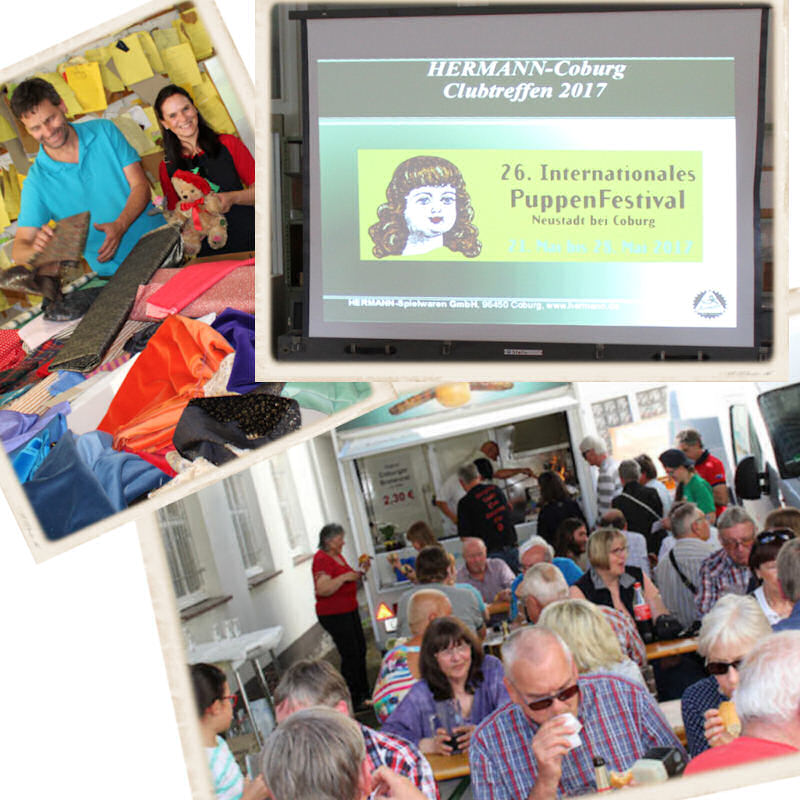 The annual club meeting with us in Coburg-Cortendorf (Germany).
(if possible concerning Corona situation)
We cordially invite you to a lecture about a Teddy-Bear-relevant topic and to a subsequent cozy get-together. Free drinks and the famous Coburg sausages are already a tradition at our club events directly in the production area in Coburg-Cortendorf (Germany). Here you can meet other Club-Members in person, you can talk about Teddy Bears and you can make Teddy-Friends
For 2023, the scheduled date is open (Corona) (an informal registration is required - thank you)
---
The Club-Edition
We offer for each member the opportunity to purchase the annual HERMANN-Coburg Club-Edition for a very attractive Club-Member-Price. The annual HERMANN Coburg Club-Edition will be presented at the end of the official part of our annual club meeting. The designs are always sophisticated, particularly valuable and therefore deserve the concept of value Masterpiece. Members who cannot be present in Coburg personally, will be informed soon after the event by email about the new Club-Edition **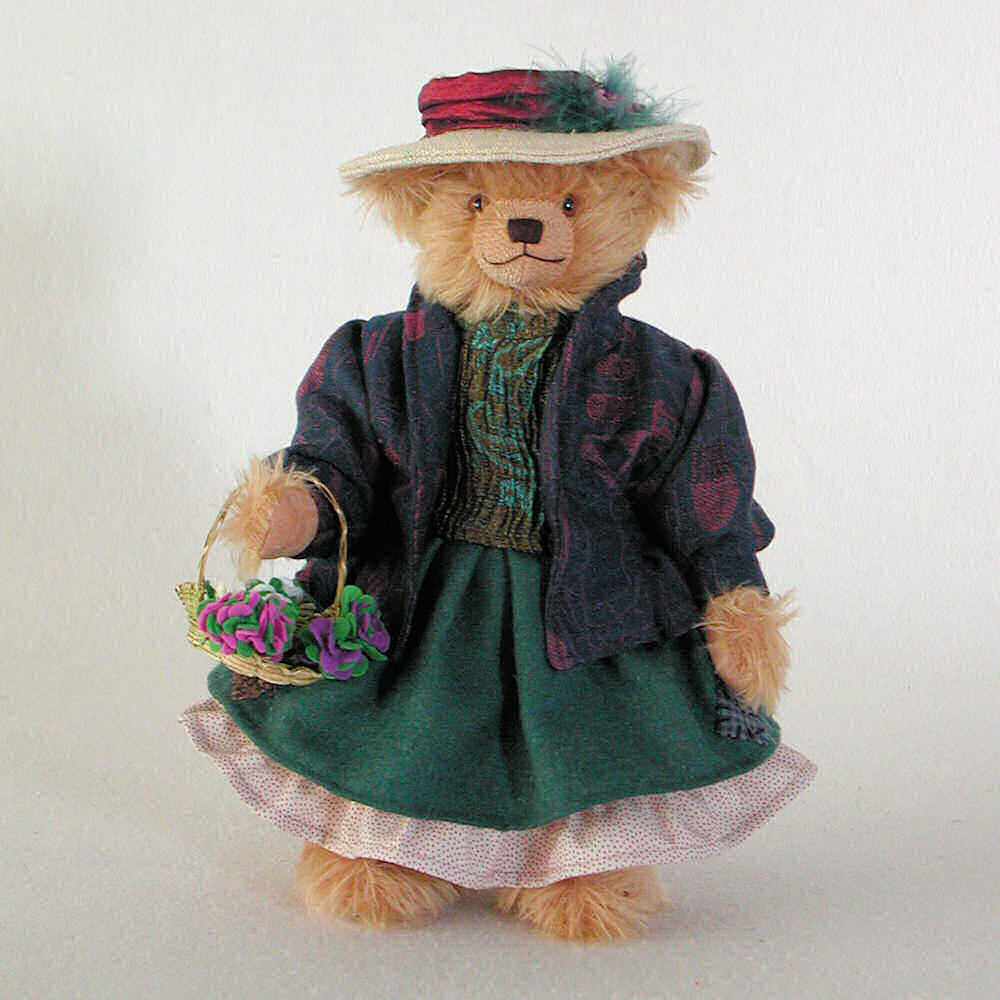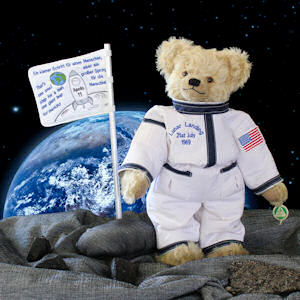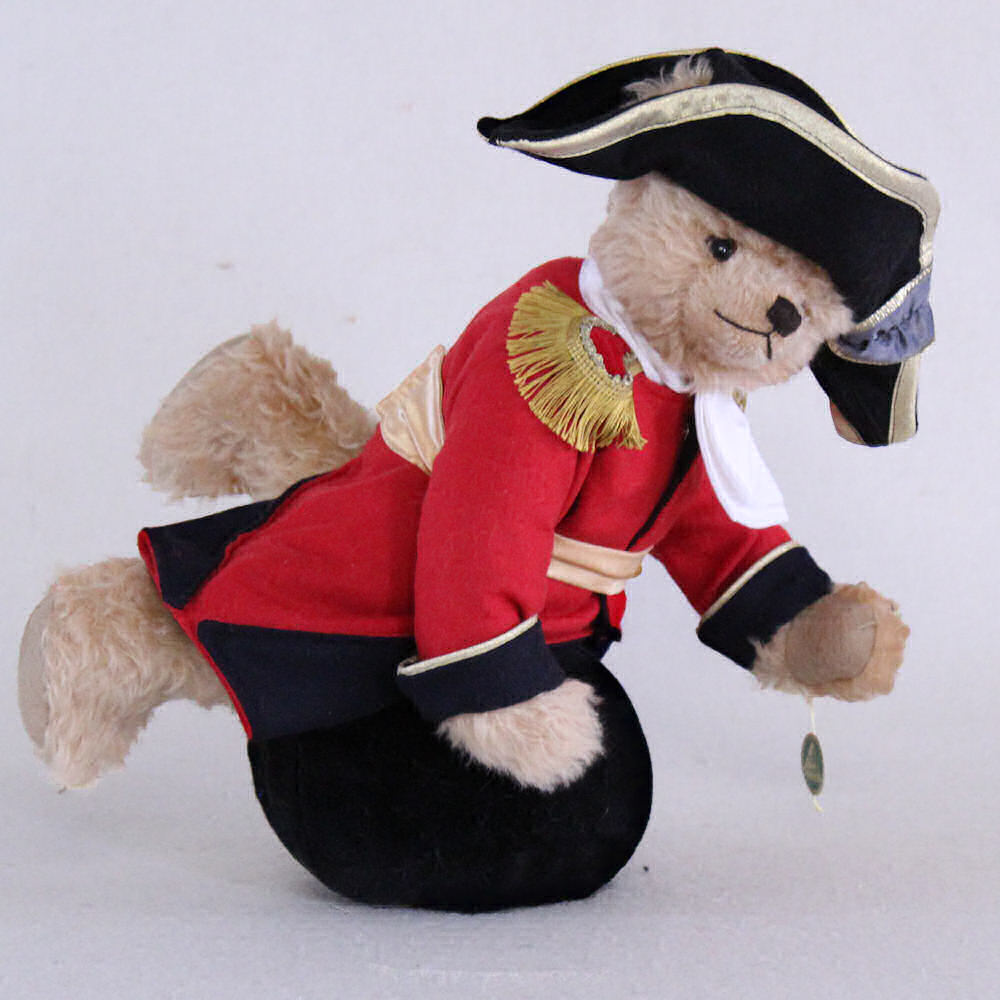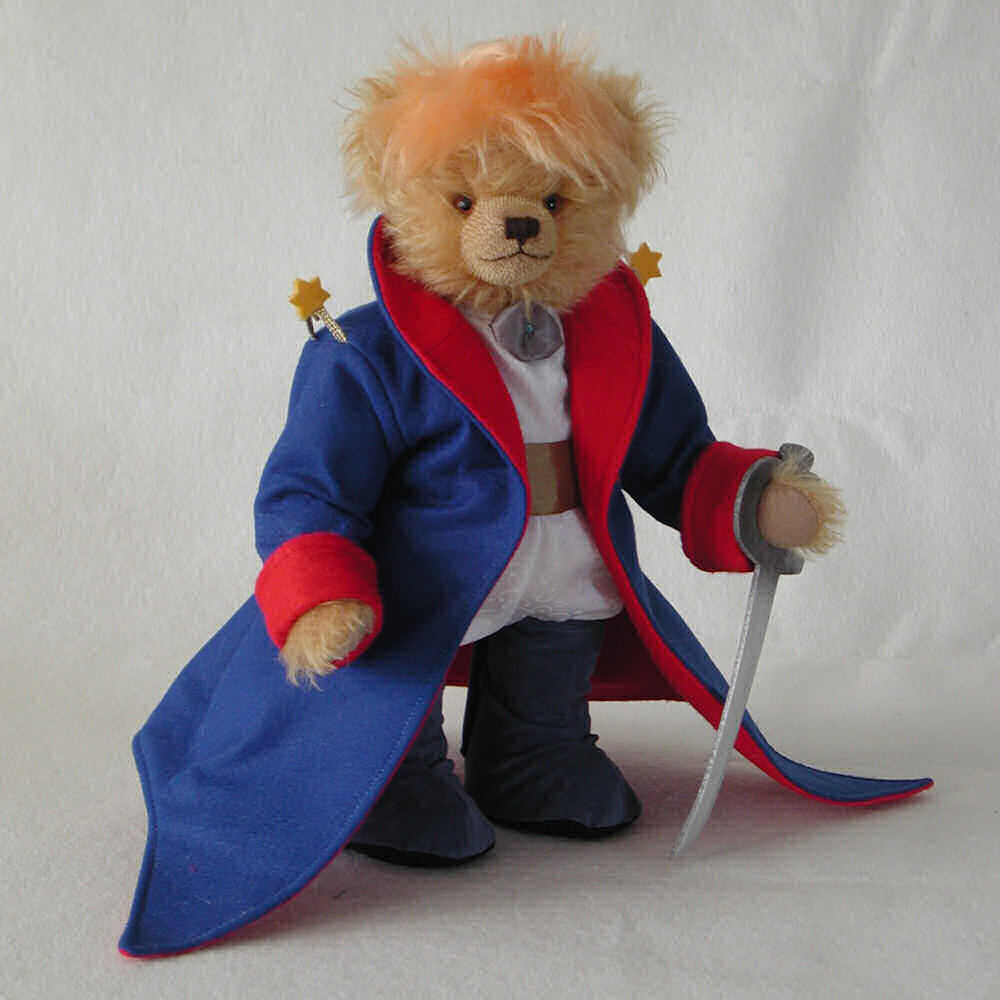 ---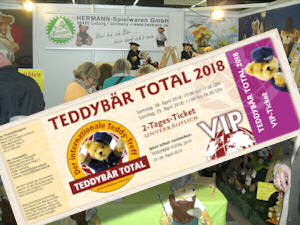 The Teddy-Bear-Fair Teddybär Total
(if possible concerning Corona situation)
For each member we keep available a free ticket for the Teddy-Bear-Fair Teddybär Total which will take place on 29/30. April 2023 in Münster. The fair - Teddybär Total 2023 - is the first big Teddy Bear event of the year. We also will be there with a large booth and we are looking forward to your visit.
---
The Newsletter (only in German)
In addition, we will host promotions (online and offline)** in irregular distances of time, that offer pricing and information benefits for Club-Members. This can be further fairs, events at HERMANN Coburg dealers, online activities such as our Advent Calendar in December or short informative reports about all that moves us as a Teddy Bear manufactory.

---
We look forward to experience with you an exciting and varied Club-Year.
Best regards from the
Teddy Bear manufactory at the foot of the Veste Coburg castle
Ulla and Martin Hermann, with Team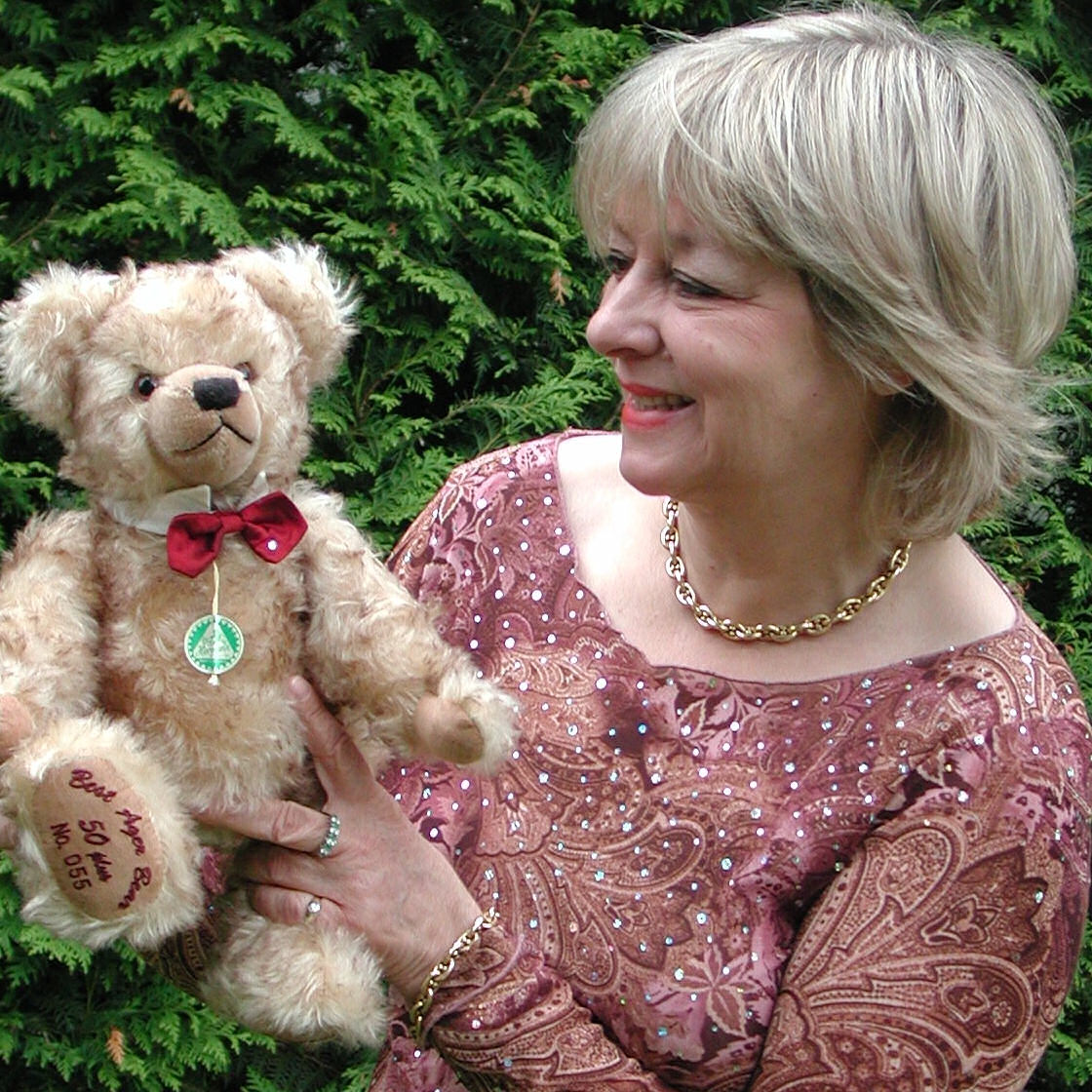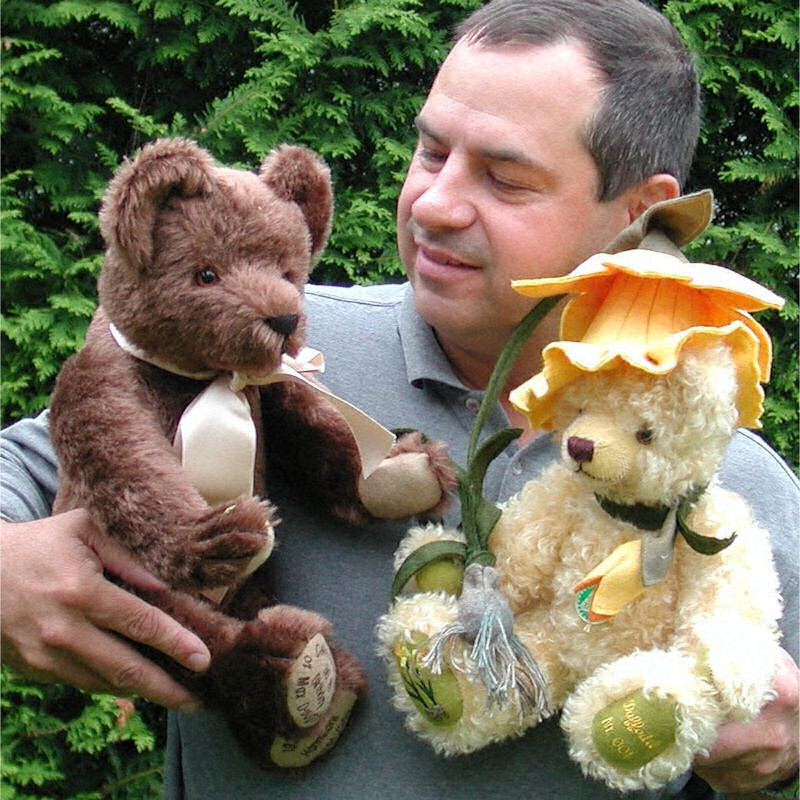 ---
** this requires that you specify an email address in the registration form and that you give us your consent to receive advertising. Otherwise, we use your data only for the administration of your membership in the HERMANN Coburg Collector Club